About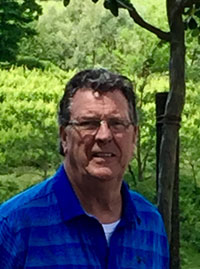 Ernie Wilmink; Professional Consultant in Ozone Technology, President of "The Key" Water and Air International from May 1969 till October 2010. (41 Years and 5 Months)
President "AgriOzein" Consultants in Ozone Technology from October 2010 till present.
40+ Years of Experience in Design, Engineering and Manufacturing of Water Treatment Technologies in a Myriad of Applications and 40+ Years of Field Experience in Private, Industrial and Emergency Response Operations.
As a Consultant Designed and Engineered a Unique Multi-Functional Skid Mounted Water Treatment System with a Mobile Ozone Disinfection System.
Voted the #1 Water Treatment Professional in the USA and received a Personal Recognition Letter from General McGaffrey for the design of an Emergency Water Mobile Response Unit.
Selected as one of the 30 International Speakers (only one from the USA), at International Conference in Brussels Belgium, and at other International Ozone Association Conferences in Valencia Spain, Strasbourg France and Disney World Orlando USA.
November 2012 Presentation by "AgriOzein" of "Ozogation" one of the most beneficial and innovative processes of our time at the International Conference Neubrandenburg in Neubrandenburg Germany and Szczecin Poland. The Congress was hosted by the University of Applied Sciences Neubrandenburg and the West Pomeranian University of Technology Szczecin.
The Conference in Brussels Belgium was on Ozone & Related Oxidants in advanced treatment of Water & Waste Water for Human Health and Environmental Protection. Ernie Wilmink's presentation was in section 1. Application in Water Plants and Synergetic Integration in Treatment Lines.
Designed, Engineered and build a potable Water System for 1,100 Children in an Orphanage in Liberia, just outside of Monrovia.
The Designed and Engineered Emergency Water Response Units are tested by the Microbiology Quality Conytol Division in the metro Vancouver Canada and the Mississippi Department of Health at the #1 Fire Academy USA in Jackson MS.
Internationally Recognized Water Treatment Expert Specialized in Custom Designed Pathogen Intervention Systems using Ozone Technology.